The power of precision
The Selux Inoculator puts the power of precision to the test. Due to the doubling dilution series and the broad menu of our 384-well panel, complex and precise pipetting to prepare the panel for AST is necessary. The Inoculator automates this process – saving workflow time and reducing human error.
The Selux Inoculator can accommodate 4-patient samples at a time and can run both Gram positive and Gram negative on one carrier.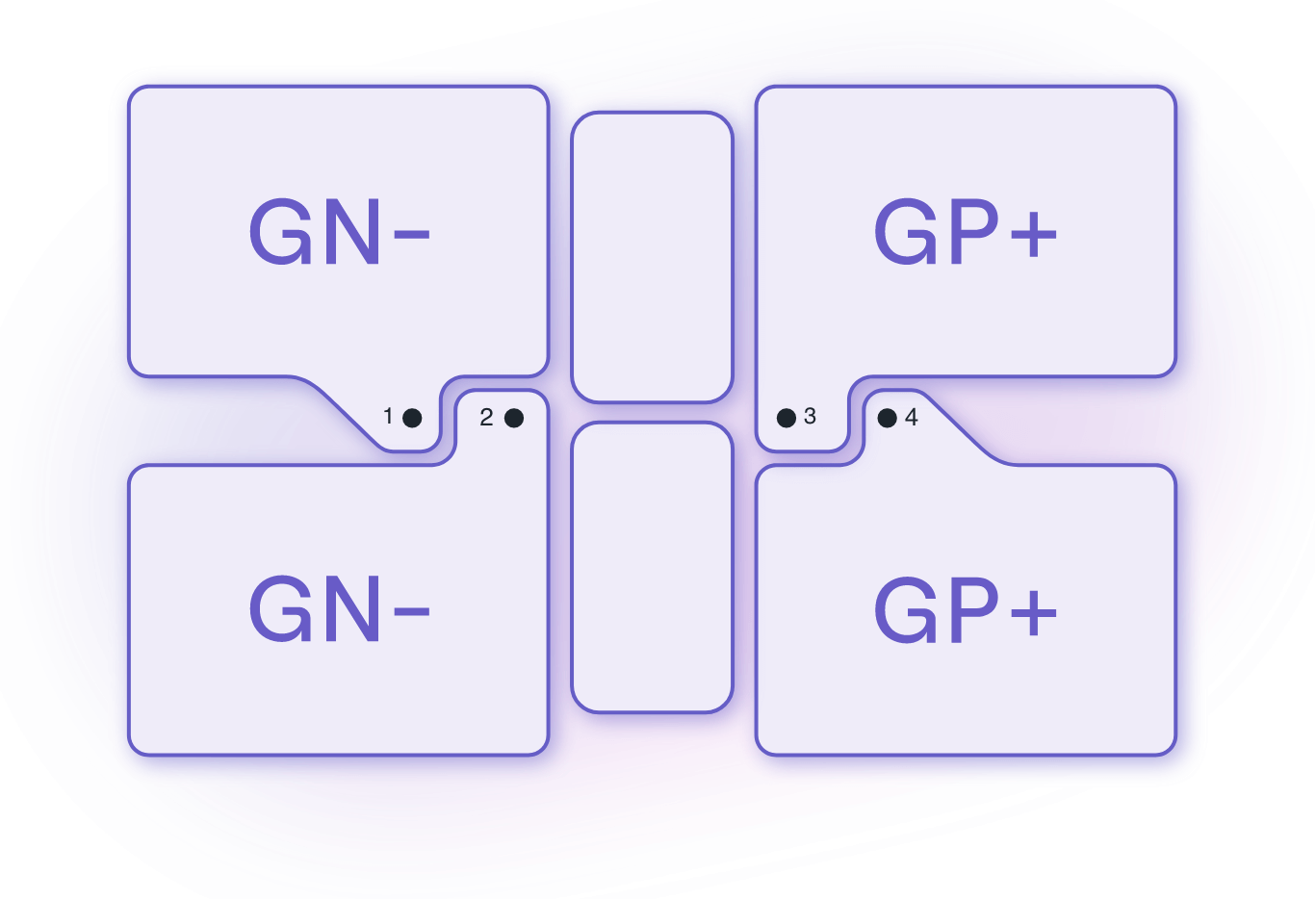 Simultaneous testing
The Selux Inoculator can accommodate 4 patient samples at a time, can run samples from blood and isolates simultaneously, on the same carrier, at the same time.
Tour the Inoculator
1

Precise small-volume pipetting in complex patterns
The inoculator performs complex inoculation patterns of small volumes. Highly accurate initial volumes allow for the earlier detection of small changes in organism growth. Complex patterns of inoculation provide critical information for determining the susceptibility of challenging organisms faster.
2

4 Patient sample capacity
The inoculator has the capacity to process up to 4 patient samples at a time with any combination of gram-positive or gram-negative panels, enabling flexibility in instrument loading.
3

System Software Integration
The inoculator is connected to the overall system software facilitating sample tracking, error handling and recovery. The integrated software provides clear, simple instructions for any instrument interaction from sample loading to waste removal.